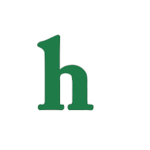 The "Paper Towns" trailer has officially been released. Fans of the bestselling John Green book will appreciate seeing Margo Roth Spiegelman and Quentin Jacobson on the big screen when the movie hits theaters this summer.
'Paper Towns' Trailer Released
If you haven't read the book (and we strongly suggest that you do, because John Green's writing is refreshingly, youthful, and fun) then you'll be discovering the world of Margo for the first time.
Margo and Quentin are connected not only because they are next door neighbors, but also because they went through something very traumatic when they were kids. The event changed them both, but made Margo a sort of adventure junkie, and at the end of her senior year in high school she pulls off her biggest mysterious adventure yet, and sucks Quentin into her world even further.
'Fault in Our Stars' Fans Will Love 'Paper Towns'
What happens next is the biggest adventure of Quentin's life. He embarks with his best friends on a quest to find Margo and just might find himself along the way.
If you loved "The Fault in Our Stars" you'll love "Paper Towns" and won't shed nearly as many tears this time around.
What did you think of the "Paper Towns" trailer? Did you read the book? Tweet us @OMGNewsDaily or leave a comment below.