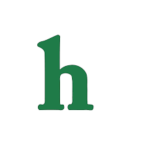 "Orange Is The New Black" Season 4 spoilers are already flying around the web as it seems many fans binge watched Season 3 and can't wait to find out how it all plays out. (Warning: Season 3 spoilers below!)
'Orange Is The New Black' Season 4 Spoilers
For those of you, like us, who did binge watch "Orange Is The New Black" Season 3 you know that there was more than one cliffhanger in the season finale, and one of the biggest ones was the fate of Alex Vause, played by former "That 70's Show" actress Laura Prepon.
Viewers watched during the season as Alex was completely paranoid that her former drug dealing boss, Kubra, would sent someone inside Litchfield prison to kill her for ratting on him in court. While Piper thought that Alex was being overly paranoid, it looks like Alex was right.
In one of the final scenes of the season finale Alex was alone in the greenhouse cleaning up after her work detail when Kubra's hitman Aydin enters dressed as a guard, and revealing to Alex that he was hired by the prison.
Laura Prepon Gives Away Big Spoiler?
"You don't have to do this," Alex tells him. "Yeah, I do," he replies as the camera cuts away.
Does Alex survive, or does she die at the hands of Kubra and his hitman? Well, Laura Prepon may have just released a huge spoiler via her Instagram account when she posted a photo of herself as her "Orange Is The New Black" character captioning the shot, "Glasses,Eyeliner, Badge …excited to get out there and make an awesome season for you guys!"
So, it looks like Alex will be back and that she will someone escape the wrath of Kubra, and it should be interesting to see how she evades her death sentence. Meanwhile, the rest of the characters are also going through a lot of drama so fans can expect Season 4 to be action packed!
What are your thoughts on the "Orange Is The New Black" Season 4 spoilers? Tweet us @OMGNewsDaily.