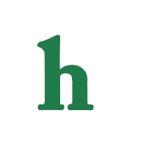 "One Tree Hill" star Paul Johansson is accused of sexual harassment by a journalist. The actor, who played devilish Dan Scott on the former CW basketball drama, and is now facing serious allegations from a journalist at Buzzfeed.
'One Tree Hill' Star Paul Johansson Accused of Sexual Harassment
Susan Cheng, a Buzzfeed employee shared her story about the experience she had while watching one of her co-workers interview Paul Johansson. She wrote her story, giving it the title "What Hollywood's Acceptance Of Sexism Looks Like In Practice," and called out the "One Tree Hill" star for making remarks that made her very uncomfortable.
Hollywood Life reports that Johansson reportedly arrived at the Buzzfeed office to do a story about how to play a villain on television in late April. Here is what she's revealed to be her experience of the encounter between Paul and her colleague.
Johansson's Comments Out Of Line?
"Why are you so tan?" Johansson asked one of my colleagues.
"I was outside playing tennis all weekend," she answered.
"I play tennis," he said. "I'm not very good though."
"I could probably beat you," she replied.
"This is what we refer to as flirting where I am from," he responded blithely. "I'll find your weak spot."
"I don't have any," she responded.
"My serve is pretty strong," he said. "I'll serve the ball right down your throat."
Was He Only Playing A Part?
Susan went on to detail the uncomfortable encounter between her co-worker and Paul Johansson saying that he made comments like "I'm not shy" and "I'm sweating like a rapist."
The "One Tree Hill" star's lawyer released a comment on the allegations saying, "Mr. Johansson was discussing his acting career and imitating the types of brute characters he has portrayed on television. For Ms. Cheng to impute to Mr. Johansson the negative traits of the characters he has played on TV is reckless and defamatory on its face."
What are your thoughts on "One Tree Hill" star Paul Johansson being accused of sexual harassment? Tweet us @OMGNewsDaily.