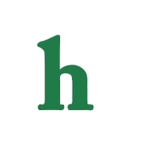 "Leyton" fans rejoice! An awesome "One Tree Hill" reunion took place this week in Wilmington, North Carolina where the show filmed, and Lucas Scott and Petyon Sawyer themselves, Chad Michael Murray and Hilarie Burton, were in attendance.
'One Tree Hill' Reunion: Lucas and Petyon Together Again
The Inquisitr reports that a big "One Tree Hill" fan event took place in North Carolina and that Lucas and Petyon's reunion excited fans! Chad Michael Murray and Hilarie Burton will always hold a special place in fans' hearts, but they weren't the only stars to appear at the event.
Paul Johansson, who played Lucas and Nathan's dastardly father, Dan Scott, was also in attendance, as well as Craig Sheffer, who played the beloved Uncle Keith Scott, and Bethany Joy Lenz, the amazing Mrs. Haley James Scott.
Real Reunion Coming?
Of course seeing all the "One Tree Hill" stars together only makes fans want an official reunion so much more. In the past, creator Mark Schwan has said that he'd love to do a reunion if the stars could ever carve out time from their busy careers and lives to do so. So, fingers crossed, guys!
What are your thoughts on the "One Tree Hill" reunion and Lucas and Petyon being together again? Tweet us @OMGNewsDaily.