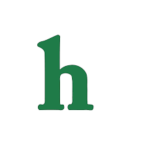 The cast of "One Tree Hill" had a special reunion in North Carolina where the show filmed, and fans went wild over seeing the cast together again.
'One Tree Hill' Reunion Excites Fans
According to Hollywood Life, The "One Tree Hill" cast met in Wilmington where they filmed at a convention for loyal fans of the hit show, which ended on April 4, 2012.
In attendance at the reunion were Chad Michael Murray, who played Lucas Scott, Hilary Burton, who played Peyton, and the actors who played beloved characters such as Whitey, Skills, Bevin, Chris Keller, Felix, Mouth, Andy, Junk, and Fergie. However, Sophia Bush, who played Brooke Davis, was noticeably absent.
Sophia Bush Absent From Reunion
While some fans drew conclusions that Sophia did not want to see her ex-husband, Chad Michael Murray. However, Bush took to her Twitter account to clear things up. "Oh my god rumors are so lame!! 1. I couldn't get guaranteed time off work 2. My Uncle turned 70 yesterday& family>everything," she responded.
Sophia also revealed that she loves her fans and asked them to take photos for her, as well as hug old friend Hilarie Burton. "To everyone in NC this weekend, I wish I could split myself in two so that I could be there with all of you!! Hug my Hil for me!!," Sophia tweeted.. "Oh! Also. If you guys tour Wilmington and decide to stop by BDavis' house, do me a favor? Take pics from the street! Please don't go up on the porch!! People live there and it's freaky for them/their kids to have strangers all over their house!"
Meanwhile, James Lafferty, who played Nathan Scott as well as his on-screen wife, Bethany Joy Lenz were also absent from the reunion.
It looks like "One Tree Hill" fans may have a lot to look forward to. If the cast continue to stay tight more conventions could happen in the future. Also, in a perfect world an on-screen reunion would also take place. (PLEASE!?)
What are your thoughts on the "One Tree Hill" reunion? Tweet us @OMGNewsDaily!