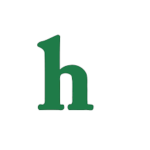 Is One Direction disbanding? Fans are freaking out this week after the wildly popular boy band revealed that they were going to take a long hiatus sometime next year.
One Direction Disbanding?
Fans immediately began to speculate that One Direction was disbanding and that their favorite group was splitting up forever, going the way of so many other boy bands such as Backstreet Boys and 'N Sync.
However, the One Direction guys took their Twitter accounts to reveal that they are not breaking up, but are just taking a well deserved break in 2016. "Ok so Lots of rumours going round. We are not splitting up, but we will be taking a well earned break at some point next year," Niall Horan tweeted.
One Direction Says They're 'Not Splitting Up'
Niall later added that fans shouldn't worry and that the group still has a lot of big plans for the future. "Don't worry though, we still have lots we want to achieve! Can't wait for you to hear all the new music we have for you and to perform."
It has been a wild year for One Direction as the group has been making headlines left and right. It all started when Zayn Malik shockingly left the group earlier this year, followed by the bombshell that Louis Tomlinson was going to be a father. Now the 1D members are taking a break, leaving fans worried about the future of the group.
What are your thoughts on the One Direction disbanding rumors? Are you shocked? Tweet us @OMGNewsDaily.