Norman Reedus is making headlines for his personal life and not his "Walking Dead" character Daryl Dixon. The actor was allegedly caught making out with actress Diane Krugen although she's been in a longtime relationship with "The Affair" actor Joshua Jackson.
Diane Kruger Caught Cheating On Joshua Jackson With Norman Reedus?
Radar Online reports that life could be imitating art for Joshua Jackson? The actor who plays Cole, a man who's wife has an affair, on the Showtime drama "The Affair," was reportedly out of the country for work over the weekend when his longtime girlfriend Diane Kruger was allegedly seen making out with Norman Reedus, best known for playing Daryl Dixon on "The Walking Dead."
Diane Kruger and Norman Reedus met on the set of the film "Sky," a movie which also starred Diane's boyfriend Joshua Jackson. Witness claim that they saw Diane and Norman at a dive bar looking very much like a couple while Joshua was out of town.
"They were laughing and having fun and then she just literally got out of her chair and straddled him and we were all like, 'what the hell,' They were all over each other. She was a lot more aggressive than him," a witness revealed of Diane Kruger and Norman Reedus reported hook up behind Joshua Jackson's back.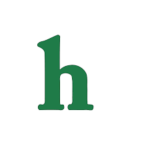 Diane Kruger and Joshua Jackson's Longtime Love
Kruger and Jackson began dating in 2006 and have become one of Hollywood's favorite, and longest running, couples. The pair have admitted that while marriage is likely not in the cards for them as neither one of them is very religious, they have maintained their relationship for nearly 10 years.
Norman Reedus rep denied that he and Diane Kruger were making out while Diane and Joshua Jackson's reps declined to comment on the cheating allegations.
What are your thoughts on Diane Kruger allegedly cheating on Joshua Jackson with "Walking Dead" star Norman Reedus? Tweet us @OMGNewsDaily or leave a comment below.