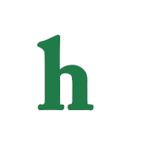 Nina Dobrev has reportedly been asked to compete on "Dancing With The Stars," and partner with Derek Hough. Now that the gorgeous brunette has quit "The Vampire Diaries" she would have time to appear on the show if she wanted to.
Nina Dobrev wanted for 'Dancing With The Stars'
Hollywood Life reports that both Derek Hough and his sister Julianne Hough are trying to convince Nina to compete on "Dancing With The Stars." Dobrev is very close with both Hough siblings as she and Julianne are best friends and often are seen hanging out, hitting the town, and even vacationing together.
Nina is also extremely close with Derek Hough. After splitting with "Vampire Diaries" co-star Ian Somerhalder, Nina and Derek dated briefly, but reverted back to being just friends after their schedules kept them apart too much.
Dobrev Too Close to Julianne and Derek Hough?
"Nina has been asked by both Julianne and Derek to join the show, and if she does it next season Derek will be her partner. And Nina is really considering it. If she doesn't have a job by the fall she will do it," a source dished.
If Nina Dobrev were to appear on "Dancing With The Stars" she would likely have a huge fan following. However, she would probably take heat for being too close with both her partner Derek, and judge Julianne. Although, Nina and Derek dancing together is definitely something we would tune in for every week.
What are your thoughts on the possibility of "Vampire Diaries" star Nina Dobrev dancing with Derek Hough on "Dancing With The Stars?" Tweet us @OMGNewsDaily.