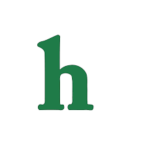 Nick Gordon's Dr. Phil interview turned intervention which aired on Wednesday was surprising to say the least. Gordon, who is Bobbi Kristina Brown's boyfriend showed up to the show totally wasted on alcohol and Xanax. When he arrived he could barely walk and had to be helped by members of his entourage.
Nick Gordon's Dr. Phil Interview/Intervention: The 5 Craziest Moments
Later, Dr. Phil finally got him to come out and talk, and what happened during the show was weird, crazy, heartbreaking, and tragic. We're breaking down the 5 biggest moments from the interview/intervention in case you missed the train-wreck on television.
1. Nick's mom reveals Gordon fought with Bobbi Kristina hours before she was found in the bathtub unresponsive. Nick's mother, who was asked to the show by Dr. Phil desperately wanted to get her son help and admitted that he tried to commit suicide a couple of weeks ago. Mrs. Gordon not only dropped the suicide bombshell, but claims that Nick and "Krissy" had a fight before the incident which Nick "walked away from."
2. Nick's mom dropped one more huge piece of information while talking with Dr. Phil before Nick arrived on set. She claims that Nick told her he rushed to Whitney Houston's side when she was found unresponsive her the bathtub of her hotel room in 2011 and performed CPR on her unsuccessfully. Nick says he also gave Bobbi Kristina Brown CPR, and says if she dies it will be his fault for not being able to save her.
3. Nick's shocking behavior took center stage during the show. Gordon admitted to being under the influence of alcohol and drugs, and was all over the place with his emotions. He cried, he laughed, he admitted to needing help, and then would turn around and insult Dr. Phil. Gordon said that Dr. Phil was "famous like him" and that by doing the interview he was making Dr. Phil "more famous."  Gordon also walked out of the interview several times.
4. Without even being asked about Bobbi Kristina's father, Bobbi Brown, who has reportedly banned Nick from Krissy's hospital room, Nick blurted out "I hate Bobby Brown," repeating he dislike of Bobby as Dr. Phil tried to change the subject.
5. Although the meeting was supposed to be an interview to get some answers about what really happened to Bobbi Kristina Brown, Nick Gordon's erratic behavior quickly turned it in to an intervention as Dr. Phil offered to pay for Nick's stay, and Nick agreed to go to the facility.
It was a wild ride, and although Bobbi Kristina Brown is still in a coma at a Georgia hospital, her family continue to ask for prayers for their beloved Krissy. Meanwhile, the family also told Dr. Phil that Nick did not give Whitney Houston CPR, and the police can confirm that statement.
What did you think of Nick Gordon's Dr. Phil interview turned intervention? Tweet us @OMGNewsDaily or leave a comment below.