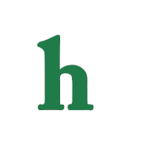 "Modern Family" Season 7 is only days away from premiering, but spoilers reveal that there will be some big couples changes when the hit family comedy returns.
'Modern Family' Season 7 Spoilers: Big Couples News
According to the Inquisitr, Mitch and Cam will begin having problems because of Mitchell being unemployed. In the Season 6 finale Mitch was forced to tell Cam that he was fired from his job when his husband began to speculate that Mitch was having an affair.
The couple worked through it, but as time continues on without Mitch working it will begin to take a toll on the couple. Mitch isn't used to Cam being the breadwinner of the family, and will begin to take on some odd hobbies to occupy his time. Mitch will even begin to coach daughter Lily's soccer team even though he has no idea how to play the sport.
Haley and Andy Finally Together
Meanwhile, a young couple will finally come together. When we last saw Haley and Andy it seemed that they would never reveal their true feelings for one another and Phil accidentally gave Andy advice that sent him running for his longtime girlfriend to propose marriage.
During "Modern Family" Season 7 the cliffhanger will be resolved and Haley and Andy will finally start dating. This should be a hilarious story line because Andy is so much like Haley's own father, Phil, and her mother Claire sees it.
What are your thoughts on the latest "Modern Family" Season 7 spoilers? Tweet us @OMGNewsDaily.