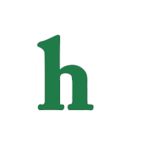 Mockingjay Part 2's epic trailer has finally been released and fans won't be disappointed. As the saga is about to come to and with this final movie, fans are can't wait to watch the end of this amazing and unique story play out.
Mockingjay Epic Trailer Drops
Jennifer Lawrence reprises her role as heroine Katniss Everdeen. Katniss is now the face of the rebellion and is leading an army in to the capital to fight against President Snow. For those of you who have not read the books you're in for a wild ride as lives will be lost, people will be torn apart, and an epic battle will ensue between Katniss, the Mockingjay, and her enemy.
The End Is Here
The Mockingjay Part 2 epic trailer was released this week and already has everyone talking about the stunning conclusion to The Hunger Games saga. Will Katniss suceed in her mission to bring down President Snow and the capital, will she finally chose between Gale and Peeta? All will be revealed in Mockingjay Part 2, in theaters November 20.
What did you think about the epic Mockingjay Part 2 trailer? Tweet us @OMGNewsDaily.