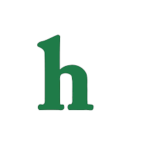 Miley Cyrus' pink armpit hair stunned some fans on Friday. The "Wrecking Ball" singer first showed off her armpit hair on Instagram a few weeks ago, and has now dyed her underarm hair a bright shade of pink, because, well, she can.
Miley Pink Armpit Hair Photos Surprise Fans
People Magazine reports that Miley and her colorist Justin Anderson both did a little dye job on their pits this week, showing off photos of the process on their Instagram accounts. After Cyrus' dye job the controversial singer revealed the finished project in a racy photo where she showed off her armpit hair and pubic hair.
It's obvious that Miley Cyrus has no problem showing off her pink armpit hair, or the rest of her body. The singer has revealed all kinds of risque photos on her social media pages, despite the critical comments of many online haters.
Miley Cyrus Trying To Get Patrick Schwarzenegger's Attention?
Hollywood Life reports that Miley's pink armpit hair photo could be a way to get ex-boyfriend Patrick Schwarzenegger's attention.  "Patrick has always loved Miley's craziness and was kind of turned on by her wild antics," a source told the site.
As previously reported by Hollywood News Daily, Miley and Patrick split after photos of Schwarzenegger getting cozy with another girl during Spring Break surfaced. Cyrus has allegedly been spending time with her ex-fiance, Liam Hemsworth, since the break up with Patrick.
What are your thoughts on Miley's pink armpit hair photos? Tweet us @OMGNewsDaily.