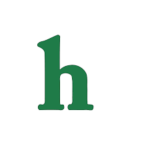 Miley Cyrus and boyfriend Patrick Schwarzenegger are keeping it in the family. Miley's brother, Braison Cyrus, who looks like dad Billy Ray Cyrus, is reportedly dating Patrick's sister, Christina Schwarzenegger.
Miley Cyrus and Patrick Schwarzenegger — Keeping It In The Family!
TMZ reports that Miley and Patrick have been dating since November, and they've seemed to make a love connection with their siblings as well. Well, Maria Shriver might just have a conniption over this one.
Patrick Schwarzenegger's mom, Maria Shriver, who is also a member of the esteemed Kennedy family, allegedly doesn't like Miley Cyrus, and the fact that her daughter is now dating Miley's little brother can only be making the situation worse.
Maria Shriver Ready To Blow?
Sure, it's a weird situation, but then again Miley Cyrus is well, weird. Just to lay it all out if Miley and Patrick got married and Braison and Christina were to get married then Braison would be Miley's brother and brother-in-law. Strange, right?
Meanwhile, Miley is making headlines for her recent photoshoot inside "V" Magazine. Cyrus shows off all, and we mean ALL, her assets inside the pages of the publication in multiple photos where she bares her breasts, behind, and below the waist region of her body.
It looks like Hollywood News Daily's previous report of Miley Cyrus posing for Playboy in the near future may not be so far off after all.
What do you think about Miley Cyrus's brother dating Patrick Schwarzenegger's sister? Tweet us @OMGNewsDaily or leave a comment below.