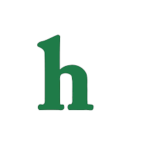 Miley Cyrus wants everyone to know that she is beach body ready for summer. The 22-year-old shared a Instagram photo revealing the "Can't Be Tamed" photos of herself in a very teeny, weeny pink bikini, sneakers and a tongue thrust. Miley is not at all modes when it comes to her body, and has shared many a Instagram photos of her topless, or nearly naked.
Miley Cyrus sports tiny pink stringed bikini
It is not revealed as to whether Miley Cyrus has opted to shave her armpit hair for summer, or if she is still sporting that long, scraggly pink dyed pit hair.
As previously reported, Miley Cyrus recently made a big production on the social media by dying her long armpit hair hot pink. It is not known exactly why Miley Cyrus has opted to throw out her razors, but it is for sure that most fans are not really enjoying the photos of an un-scaped Miley.
Did Miley Cyrus ditch the pink pits for summer?
"The pink pits are saying, "Don't tell me what to do". It's back to what I'm preaching in a way, you know, telling these kids. "I'm not just saying you be yourself and I'm going to go be Miley Cyrus. I'm saying I'm going to be my self, too."
Hard to tell just what shocking stunt Miley Cyrus will pull but one thing is for certain, Miley Cyrus really does not care what anyone thinks about her wild antics. What do you think about Miley's teeny pink bikini?