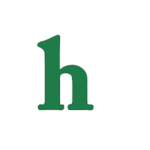 What is going on with Miley Cyrus and Patrick Schwarzenegger's hot and steamy romance? It appears that Miley and Patrick are pulling a Ross and Rachel and have decided to take a break from their relationship. The couple have been virtually inseparable since they began dating last November. The two appeared to be madly in love despite the rumors that Patrick's mother Maria was not a fan of their relationship. There was even talk that the couple were planning to marry.
Miley and Patrick love affair on hold
Now just weeks after Patrick was spotted on Spring break with a couple of other women, the two are mysteriously on a relationship break? Sounds as if Patrick's "just friends" excuse while on Spring Break did not really hold much water with Miley. Patrick Schwarzenegger claims he never cheated on Cyrus, he quickly responded to the cheating accusations via Twitter ranting,"Omg. It's one of my best friends girlfriends… Would NEVER do anything against my GF," he wrote, adding, "Girls have guy friends and guys have friends that are girls."
Did Patrick's cheating cause Miley to put the brakes on in their relationship?
Since then Miley and Patrick have cooled down their once hot and steamy love affair. Miley was last spotted partying at the Rock and Roll Hall of Fame Induction ceremony where she paid tribute to Joan Jett sporting hairy armpits and pink pasties and telling everyone she wanted to have sex with Joan Jett.
A little more like the old Miley than not, but this could have been what drew Patrick to her i the first place. All that is known is the two are taking a little breathing room and Maria Shriver is most likely ready to do cartwheels over this one. What do you think, is Miley and Patrick on a break, or are they over for good?