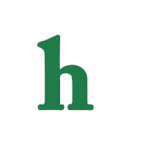 Mila Kunis' stalker escapes from the mental hospital where he's been imprisoned and it's like a plot from a scary movie for the actress and her family, boyfriend Ashton Kutcher and daughter Wyatt. Stuart Lynn Dunn, has escaped from a mental facility in Pomona, California.
Mila Kunis Stalker Escapes From Mental Hospital
Radar Online reports that the L.A. County Sheriff's Department revealed that Mila Kunis' stalker, Dunn, made an "unauthorized departure" from the mental hospital on Saturday night around 8 p.m. Police are reportedly still tracking his whereabouts in hopes of finding the criminal.
Stuart Lynn Dunn was convicted of stalking Kunis back in 2013 when he plead no contest to the charges and was sent to the mental hospital. Dunn was slapped with a restraining order after he broke in to Mila Kunis' home in January of 2012, but more legal action was taken after he followed her to the gym a few months later.
What Should Mila and Ashton Do?
Police reveal that Kunis has been alerted to the fact that Dunn has escaped, and hopefully she's taking extra precautions in case he tries to contact her or worse come near her. It seems that in this case Mila and her boyfriend Ashton Kutcher can't be too careful. They now have a child, baby Wyatt, to think of and who knows what Dunn will do if he were to try and reach out to the actress.
Perhaps Ashton and Mila will beef up security around them and maybe stay in for a few days until police can (hopefully) find and apprehend Stuart Lynn Dunn.
What are your thoughts as Mila Kunis' stalker escapes from the mental hospital? Tweet us @OMGNewsDaily.