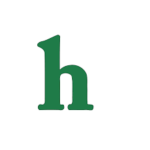 Kelso and Jackie forever! Mila Kunis and Ashton Kutcher have finally married. The actors who met on the set of the TV show "That 70's Show," played on screen lovers and after years of friendship began a romantic relationship. Now, the two are husband and wife.
Mila Kunis and Ashton Kutcher are Married!
Hollywood Life reports that Mila Kunis and Ashton Kutcher got married in a secret ceremony. The couple got engaged in February of 2014 and welcomed their first child together, daughter Wyatt, in October 2014. Now, the two are officially husband and wife.
Mila and Ashton Married in a Mansion
Page Six reports that Kunis and Kutcher wed over the Fourth of July holiday weekend at either a private mansion or the home of Ashton's close friend and business partner, Guy Oseary. "Details are being held close to the vest and were expected to go out to guests 24 hours or less before the wedding. It is going to be a very small and intimate affair with friends and family."
Kunis and Kutcher's Private Life
Mila and Ashton have always been quiet about their relationship and family, and will likely not draw too much attention to the fact that they're newlyweds. However, when the time is right one or both of them will probably open up at least a little bit about the wedding. Will another baby come next?
What are your thoughts on Mila Kunis and Ashton Kutcher getting married? Tweet us @OMGNewsDaily.