Merle Haggard remains hospitalized in a private hospital in California where the 78-year-old country legend continues to battle pneumonia. At this time, Haggard's exact condition isn't known, but his son, fellow musician Ben, posted on Facebook, "He's getting some great treatment at the moment, keep the prayers coming!" Ben then shared the hashtag, "#prayers4merle."
Country legend remains hospitalized
Due to his illness Merle Haggard has been forced to postpone several tour dates. Members of Haggard's team shared the news on the singer's Facebook page posting, that Haggard's shows in Palm Desert, Riverside, Oakland and Wendover have been postponed due to the illness. The Palm Desert stop has been rescheduled for February 8, 2016, according to the Press-Enterprise.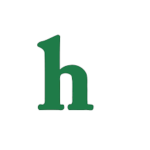 Haggard no stranger to health issues
Unfortunately, Merle is no stranger to health scares, in 1995 Merle Haggard underwent angioplasty unblock clogged arteries. On November 9, 2008, it was announced that Haggard had been diagnosed with non-small-cell lung cancer in May of that year and underwent surgery on November 3, during which part of his lung was removed.
In October, Haggard made a surprise appearance at the Grand Ole Opry in October for its 90th birthday celebration, performing several of his hits. The legend played "Big City," "Silver Wings," "I Think I'll Just Stay Here and Drink," and "The Fightin' Side of Me." He also released an album with Willie Nelson earlier this year titled "Django and Jimmie" and toured the record with the fellow Willie Nelson in October.