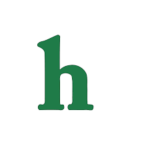 A "Married With Children" spin-off is in the works! It's true. Bud Bundy himself, David Faustino, confirmed the big news while at the premiere of former co-star Christina Applegate's new movie "Vacation."
'Married With Children' Spin-Off In The Works
David Faustino told E! Online that Sony has the project and that his former cast members, Christina Applegate, Katy Segal, and Ed O'Neil would all be there to help him in the endeavor, which leads some fans to believe that the spin-off could be about Bud Bundy's adult life.
"Sony has [the project]. They're excited about it. They're working out some legal issues that we hope they work out," David revealed, adding that the whole cast is willing to take time away from their busy schedules to play small parts in the possible "Married With Children" spin-off.
"The whole cast, including Christina, is down to do little bits in it," David said. "The idea would be a pilot for a spin-off. That's all I can say right now. It involves me and a few other people."
Former Cast Members On Board
Since leaving "Married With Children," David's cast members have enjoyed great careers. Ed O'Neil worked in both movie and television and is now starring in one of TV's biggest shows, "Modern Family."
Katy Segal has done so many projects since her days as Peg Bundy. She's starred in "8 Simple Rules" with current "Big Bang Theory" star Kaley Cuoco, lent her voice to the animated series "Futurama," and won an Emmy for her role as Gemma in the edgy FX series "Sons of Anarchy."
Christina Applegate's movie career took off and she's starred in movies such as "Anchorman," "Hall Pass," "The Sweetest Thing," and the newly released "Vacation" reboot.
It's great that the "Married With Children" cast are so close and willing to come together again to revive their beloved characters. We hope this spin-off happens as it's the age of the TV revival with shows such as "Girl Meets World," "Fuller House," the "X-Files" return and many more!
What are your thoughts on the possible "Married With Children" spin-off? Tweet us @OMGNewsDaily.