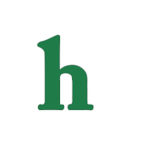 "Here Comes Honey Boo Boo" star Mama June Shannon and her 15-year-old daughter pumpkin have announced publicly that they are bisexual. Mama June revealed that she has had a few sexual encounters with women through the years and never really thought a lot about it, but since she is now single, and it is not clear whether she and Sugar Bear will be working out their differences she wants to keep all of her options open.
Mama June Comes Out as Bisexual, So Does Pumpkin
Like mother, like daughter now because Mama June's daughter Pumpkin, 15, has also come out to the public revealing that she is interested in both boys and girls when it comes to relationships. The teen decided that she was not willing to cover up who she really is and sees no sense in hiding her true feelings.
Will Mama June get a new reality show?
The entire Shannon family have always been brutally honest when it comes to how they choose to live their lives, anyone who has watched the reality series "Here Comes Honey Boo Boo" has gotten a first hand glance into the lives of the Shannon clan.This news reveal could very well could mean that the newly outed women will be embarking on some very interesting and wild summer romances. One that are sure to shock and amuse their followers.
Does this mean Shannon family fans can look forward into seeing a new type of reality series from the family? Well never say never as we have learned over the years nothing is off limits when it comes to The Shannon family. What do you think about Mama June and Pumpkin's bisexual news?