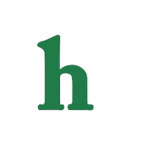 Maks and Peta together again? "Dancing With The Stars" pros Maksim Chmerkovskiy and Peta Murgatroyd were spotted out on the town holding hands. It certainly seems that the couple are back together, Wet Paint reports.
Maks and Peta Together Again?
"They've been spending time together. I wouldn't say they're back together. But they're definitely spending time together," an insider dished to Us Weekly about the hot couple.
Maks Linked to Other 'Dancing With The Stars' Personalities
As many "Dancing With The Stars" fans know, Maks and Peta were together for awhile but split back in 2013 as Maks has a reputation for dating those he works with, and was even formerly engaged to "DWTS" pro Karina Smirnoff. Since then Chmerkovskiy has been linked to model Kate Upton as well as his former dance partner Meryl Davis.
The Couple Aren't In a Rush to Define Relationship
"They've never really 'broken up,' They're with each other a lot and have been for quite some time, including all last season. Tommy [Chong] would tease her about it." This source also revealed that both Maks and Peta aren't in a rush to put a label on their relationship or make a serious commitment. "But Peta is his girl and he's never stopped wanting to be around her."
What are your thoughts on Maks and Peta together again?  Do you like them as a couple? Tweet us @OMGNewsDaily.