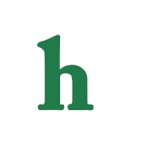 Channing Tatum and the gang is back in the first "Magic Mike XXL" trailer. The stripper sequel is minus Matthew McConaughey and Alex Pettyfer, but don't worry. It won't lack any hot, half naked men.
Channing Tatum reveals first 'Magic Mike XXL' trailer
Channing Tatum, Matt Bomer, and Joe Manganiello are back as the sexy strippers from Florida who love to shake it and dance in front of a crowd of screaming women. Joining the "Magic Mike XXL" cast is also Elizabeth Banks, Amber Heard, ANdie MacDowell, Jada Pinkett Smith, Michael Strahan, and others.
In the trailer, Tatum looks more muscular, and hotter than ever before (If that's even possible) as he dances to "Pony," a song that he danced to in the first film and had all the women talking about.
Channing dropped by the Ellen DeGeneres Show this week as a surprise guest and gave her the first view of the new "Magic Mike XXL" trailer, and the fans were not disappointed at all.
'Magic Mike XXL' Hits Theaters in July
"I waxed last time and I promised myself I was not gonna do it again. And then Matt Bomer goes, 'No, no! You just didn't have the right lady. She just wasn't doing it right,'" Tatum, 34, told the daytime host. "And then I went again and it sucked just as bad. And then after they started they said, 'Oh, no, you're a ginger." I have like a little red, and they're like, 'It's always the worse for them.' And I'm like, 'Then why did you start? Why didn't you tell me this beforehand?' But that was a terrible idea to do that."
This time around Mike will reunite with members of the Kings of Tampa for a final blowout performance in Myrtle Beach, South Carolina.  You can see Channing Tatum and the rest of the "Magic Mike XXL" hotties when the movie hits theaters on July 1. Until then, be happy with the trailer!
Are you excited to see Channing Tatum in "Magic Mike XXL?" Tweet us @OMGNewsDaily or leave a comment below.