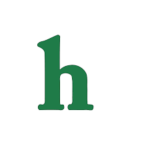 Madonna is the ultimate cougar, and went she hit the Coachella stage with Drake on Sunday she set out to prove it. Madonna kissed Drake on stage, and what a kiss it was!
Madonna Kisses Drake at Coachella and He Doesn't Like It!
The Material Girl laid one on the rapper and the kiss lasted for quite some time. At first, Drake seemed to be in to it, but then Madge got a little aggressive, and by time the make out session was over Drake looked a little sick and upset by the steamy kiss. "Oh s–t," Drake said after wiping his mouth with his hand and looking stunned. "What the f— just happened?"
Madge's Celebrity Crush
This might have been a dream come true for Madonna, 56, who just last month revealed to Us Weekly that Drake, 28,  was her celebrity crush. "The lifelong ambition I still want to fulfill is to go on a dream date with Drake — and only kiss him."
Madonna Loves to Kiss Other Celebrities on Stage
Madonna is known for her sometimes crazy antics on stage, and has shocked fans with her famous lip locks in the past. The singer has formerly made headlines by smooching Britney Spears, Christina Aguilera, and Miley Cyrus in the past.
What are your thoughts on Madonna's make out session with Drake at Coachella, and his dramatic reaction? Tweet us @OMGNewsDaily.