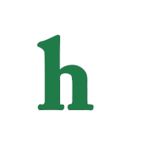 Ludacris' pool party may go down in fight history, unlike the Mayweather/Pacquiao fight after multiple fights broke out at the Rehab pool party hosted by Ludacris.Video surveillance taken during the Ludacris pool brawl reveals a blur of fists and furniture being thrown as multiple fights broke out during Ludacris' post-fight party.
Post-fight party goers throw down at Ludacris pool party
It is not clear why, or ho started the massive brawl at the pool party. But it may have stemmed from too much excitement after the big fight, Party goers arrived ripping the door from its hinges from the beginning.
Things reportedly just continued to escalate from there. Celebrity party guest also included Jamie Foxx and Will Smith's oldest son Trey.It is not known if the two celebs joined in on the brawl or not , however it is kind of doubtful considering they were tucked away safely in the VIP area of the party.
Jamie Foxx slammed for National Anthem rendition
This could be good news for Jamie Foxx who had already taken a beating earlier that night, a verbal beating following his rendition of the "National Anthem" at Saturday night's fight. Twitter began blowing up as soon as the organ music began and Foxx started singing. It was more than clear via Twitter that Foxx's National Anthem did not move many viewers at all.
Strangely enough with a party brawl of this size and caliber police authorities were never called in to diffuse the heated situation.It is also not clear as to whether or not party host Ludacris was in attendance during the fight.
Since police were not involved it is speculated that someone paid off the Hard Rock Hotel in a big way to keep this battle quiet, unfortunately with today's technology this is completely impossible. What are your thoughts on the Saturday night boxing match and the Ludacris pool brawl?