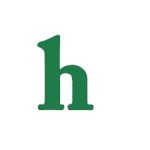 Louis Tomlinson baby news has left One Direction fans with many mixed emotions about the news. It was announced earlier today that One Direction band member Louis Tomlinson is going to be a father. Fans take a deep breath now and let the information sink in a bit.Louis Tomlinson is officially expecting a baby with Briana Jungwirth according to a close mutual friend of both.
Louis Tomlinson first One Direction member to become a father
The One Direction source reveals "Louis is happy and very excited about becoming a dad and he thinks Briana will be an amazing mother. It was a surprise at first, but he and Briana are very, very close friends and this has brought them even closer." Louis and Briana both, 23, have been described as both very happy despite the fact that the two are not in a relationship at this time but are the closest of friends.
Louis Tomlinson's baby mama Briana Jungwirth attacked on Twitter over baby news
It was not expected that all of Louis' fans would be thrilled about the baby news, but some of the fans who are less accepting of the information have been attacking Briana Jungwirth on the social media.Some of the fans comments are just down right nasty. One fan named "asylum" posted, "@BrianaJungwirth okay wanna be left alone?? Confirm or deny then yee hah."
Another 1D fan who goes by "battelecrynarry," wrote, "GUYS NO ONE EVEN KNEW WHO BRIANA JUNGWIRTH WAS UNTIL THIS. THIS IS OBVIOUSLY ANOTHER STUNT TO GET HER ATTENTION SO DONT GIVE HER ATTENTION!" It has been reported that does not have any social media pages, the ones with her name are fake accounts.
Here is what we know so far about Briana.Briana, 23, lives in Los Angeles and works as a stylist and repeat Briana and Louis are not a couple at this time but claim to be very good friends. It has also been reported that Louis is now looking for a home there also to be close to Briana and baby.Louis is taking his parental responsibilities seriously according to sources close to Tomlinson.
The source also has revealed that Louis has been flying back and forth for all doctor's appointments and ultrasounds. Louis is said to be looking forward to being a hands-on dad.Louis and Briana's baby is due just after the first of the year. Congratulations Louis Tomlinson and Briana Jungwirth on your happy news. What are your thoughts on One Direction's Louis Tomlinson becoming a father?