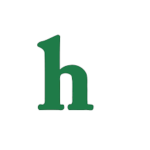 Little Big Town's "Girl Crush" was pulled from some country radio stations this week after some people thought the lyrics of the song were just too racy, as the song is about a woman who is jealous and envious of her ex-boyfriend's new girlfriend.
Little Big Town's 'Girl Crush' Pulled From Some Radio Stations
According to the Washington Post, Boise, Idaho country music radio DJ Alana Lynn was excited to play Little Big Town's new hit "Girl Crush," but after she played the song on the radio was shocked by the amount of hateful comments she received about the ballad, namely the lyrics.
"I want to taste her lips, yeah cause they taste like you / I want to drown myself in a bottle of her perfume," singer Karen Fairchild belts out. "I want her long blond hair, I want her magic touch / Yeah cause maybe then, you'd want me just as much. . . I got a girl crush."
Callers Complain of 'Gay Agenda'
Lynn says people called in the radio station and complained about the gay innuendos the song implied, and were not happy about it playing on the radio. However, it just wasn't just in Idaho that fans were fuming. A program director in Texas revealed a sample of just one of the comments he received after playing the song on his station. "You are just promoting the gay agenda on your station and I am changing the channel and never listening to you ever again!" the complainant said.
Little Big Town's "Girl Crush" has now been pulled from some stations due to the complaints over the lyrics. In a country where gay marriage is slowly being legalized in the states, is this a set back for progress?
What do you think about Little Big Town's "Girl Crush" being pulled on some stations? Tweet us @OMGNewsDaily.