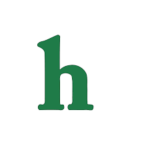 Lisa Rinna has allegedly been tapped to play Kris Jenner on the small screen in Ryan Murphy's "American Crime Story," which will focus its first season on the OJ Simpson murder trial and the events and players involved in the media circus.
Lisa Rinna to Play Kris Jenner in OJ Simpson Miniseries?
Rinna, who is currently appearing on "The Real Housewives of Beverly Hills," is reportedly the producers biggest and best choice to play Kris Jenner on the series about the 90's murder trial. Kris, who was married to OJ Simpson defense layer Robert Kardashian at the time of the trial.
Kris was also reportedly very close with Nicole Brown-Simpson, and has even been rumored to have had a secret affair with OJ Simpson, rumors that also suggest Khloe Kardashian could possibly be OJ's biological daughter.
"Producers believe that Lisa is perfect to play the part of Kris in the cable production," a source told 'Radar Online.' "The current plan is to turn the Kardashian family segments into high camp comedy, with winking references to their current fame."
Lisa Rinna as Kris Jenner?
Of course, in the 90's no one knew who the Kardashian family was, they were just a well off family of with a high profile lawyer patriarch and his socialite wife. However, the family has become super famous starring in their own reality TV series "Keeping Up With The Kardashians," as well as venturing out in to tons of other products like clothing lines, make up, perfumes, and more.
If Lisa Rinna were to take on the role of Kris Kardashian in "American Crime Story," she'll also appear in a handful of episodes. However, producers know that having Kris' character on the series will drum up a lot of publicity, which is exactly what they want.
"Lisa will only appear in two or three episodes, but the producers want the publicity that will come from hiring Lisa to camp up Kris' role in the O.J. saga!"
What are your thoughts on Lisa Rinna allegedly playing Kris Jenner in the OJ Simpson miniseries? Tweet us @OMGNewsDaily.