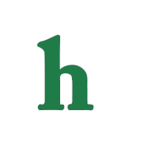 Lindsay Lohan threatens her mom! The actress claims that her mother Dina Lohan has been selling off her property, and if she doesn't stop she's going to report her to the police.
Lindsay Lohan Threatens Mom Dina
According to TMZ, Dina has been selling Lindsay's stuff on an online flea market site, which Lindsay is threatening to shut down by calling the authorities.
Dina's Making a Profit Off Lindsay's Junk?
The report claims that Lindsay Lohan recently found out her mother Dina has been selling her possessions, such as furniture, art work, clothing, and more online and directly to friends, without her daughter's permission, of course. Lindsay is already allegedly furious at her mother for signing on to do "Celebrity Big Brother UK," and that her selling off LiLo's stuff could be the last straw for the mother and daughter's relationship.
LiLo Calling The Cops?
Lohan is reportedly trying to enlist her friends in helping her get all of her possessions from Dina before she sells them off to the highest bidder, and if that doesn't work Lohan has threatened to call the police on her mother.
What are your thoughts on Lindsay Lohan as she threatens to call the police on her mom Dina Lohan for selling her items? Tweet us @OMGNewsDaily!