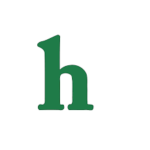 Lindsay Lohan was hospitalized on Wednesday due to side effects from the virus Chikungunya, which she contracted during a recent vacation to Bora Bora over the holidays.
Lindsay Lohan Hospitalized with Rare, Incurable Virus
According to TMZ, Lindsay got the virus from mosquito bites. The illness causes fever, joint pain, and fatigue. Lohan got the virus over the holidays in Bora Bora and then flew to L.A. to film an Esurance commercial, which is believed to be airing during the Super Bowl.
The report suggests that Lindsay Lohan began complaining of symptoms around New Year's and then went back to London where she's been living and become so ill that she couldn't walk.
Lindsay was admitted to King Edward VII's Hospital, the same place where Queen Elizabeth is treated due to a high fever and unbearable joint pain.
Lindsay Could Be Living In Pain For Months
Unfortunately for Lohan the terrible joint pain could last for months. Lindsay was later released from the hospital after her fever broke, and her mother, Dina Lohan, was in route to London to be with her daughter.
Doctors have referred Lindsay Lohan to a specialist, but if she's living with extreme joint paint then she could possibly be prescribed some sort of pain killer or muscle relaxer, which is a danger for Lindsay, who has had substance abuse issues in the past.
Our thoughts and well wishes are with Lindsay Lohan during this time, and we're hoping the actress will make a speedy recovery.
What do you think about Lindsay Lohan being hospitalized due to the Chikungunya virus? Tweet us @OMGNewsDaily or leave a comment below.