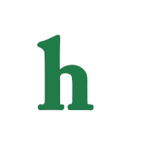 Leighton Meester is pregnant with her first child. The "Gossip Girl" star and her husband, actor Adam Brody, are expecting their first baby, and fans think it's going to be gorgeous!
Leighton Meester Pregnant With First Child
People Magazine reports that Leighton Meester confirmed that she's pregnant by stepping out and showing off her baby bump while out at lunch with Adam Brody in L.A. on Saturday.
Leighton Meester and Adam Brody's Quiet Romance
Adam and Leighton tied the knot in a secret ceremony back in early 2014, but have never commented on their marriage. The couple met on the set of "The Oranges" in 2011 and co-starred together again in "Life Partners" in 2014, the year they got married. Leight Meester recently debuted her album "Heartstrings" last October.
In November Leighton hinted that a family was in her near future during an interview with Nylon Magazine. "Most people I know are starting to get married. It'll be kids next," she told the magazine. "I like the grown-up stuff. I like having a house. I've got dogs."
What are your thoughts on Leighton Meester being pregnant with Adam Brody's baby? Tweet us @OMGNewsDaily.