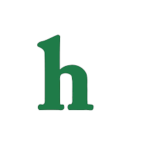 Leah Jenner is expecting her first baby with husband Brandon Jenner. The couple confirmed the big news on Instagram just hours before the Season 10 debut of "Keeping Up With the Kardashians" aired on E! on Sunday night. "Well, it's time we share the good news. We're having a baby," Leah captioned the photo above, where we get a great look at the singer's growing belly.
Bruce Jenner to become grandparent again
The heart felt photo reveals Brandon Jenner gently touching his wife Leah's growing baby bump while he kisses her cheek. This newly anticipated Leah Jenner baby will be the couple's first child. Brandon and Leah have been married since 2012. Many fans have been busy on the social networks congratulating the happy couple, but we have to say that most were stunned to hear that the rumored Jenner baby was theirs.
Brandon and Leah Jenner share baby news
To be honest rumors of pregnancy have been swirling around the youngest Jenner family member Kylie, who has been a subject of interest all weekend.Over the weekend "KUWTK" news followers have been wondering just what is really going on with Kylie Jenner. First off Tyga, the 25-year-old rapper that Kylie has been denying being in a relationship for the past several months came out to confirm his love for the reality show regular.
Next just hours later Kylie was spotted out at at an event wearing a ring on her left hand, ring finger. Interesting, could it be that young Kylie will steal the show with her relationship confirmation and news, doubtful, but we here at HND have a good feeling that things are about to get very interesting with Kylie and Tyga.
Since the Kylie /Tyga relationship rumors are coming out as more than speculation, we have to wonder is the pregnancy rumor also going to turn out to be more than just a rumor for Kylie Jenner? Could it be that Leah Jenner and Kylie will both have babies this year? This is going to be a huge year for changes for the Jenner family and a lot to handle. Bruce Jenner will be having his gender reassignment surgery later this summer and will be adapting to his life as a woman just about the time the Leah Jenner baby arrives.
This baby is going to be making it's way into a three-ringed circus life that will be very confusing and chaotic to say the least. But out of all the Jenner family members if anyone can handle this crazy life with a new baby it be Brandon and Leah Jenner.
What do you think about Leah Jenner's baby news?