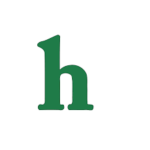 Lamar Odom is currently mourning the death of his longtime best friend Jamie Sangouthai, who allegedly died from a drug overdose.
Lamar Odom's Best Friend Jamie Sangouthai Dead From Overdose
Us Weekly reports that Lamar Odom was in Las Vegas partying when he got the tragic news of Jamie Sangouthai's shocking death. "When he found out Jamie died, he was devastated," a source told the magazine.
Lamar and Jamie reportedly hit a rough patch in their friendship a while back as Odom has been mostly off the radar since his split with Khloe Kardashian in 2013. Jamie was often seen on Khloe and Lamar's reality show and was open about his past drug use.
When Kardashian and Odom split it was rumored that it was because Lamar not only cheated on Khloe but that he also had a drug addiction that the "Keeping Up With The Kardahians" star had been hiding from her friends and family.
Lamar's Wake Up Call?
Since that time, Lamar has not played in the NBA despite stints with the LA Lakers, Dallas Mavericks, and LA Clippers. He's also gained weight
Lamar Odom is apparently "super sad" about Jamie's death and realizes that it hits very close to home for the former NBA star. "He feels like it could have happened to him. This is a huge wake-up call for him. It has really shaken him. They were best friends, like brothers. Lamar is going to take this really hard."
What are your thoughts on Lamar Odom's best friend Jamie Sangouthai's death? Tweet us @OMGNewsDaily.