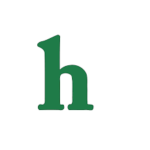 Is Lamar Odom dead? The NBA star was found unconscious in a Nevada brothel on Tuesday and is said to be fighting for his life at a Las Vegas hospital, but some people are already posting RIP messages to the former LA Laker.
Lamar Odom Dead? Celebrities Tweet RIP Messages
Cleveland Cavaliers playing JR Smith as well as rapper Lil Wayne have already posted on their social media accounts saying that Lamar Odom is dead and saying kind words about Khloe Kardashian's ex-husband. However, no news of Lamar's death has officially been released. Could the rumors that Odom is brain dead really be true?
JR Smith posted a long message on his Instagram account about Lamar's "death" along with a photo of Lamar from college.
"RIP LO damn man I can't believe this… If this isn't a sign I don't know what is!!! This life is so much bigger then basketball an any other sport! I can't imagine what he was going through but I know he could have had some better people in his corner! Life doesn't care how much money you made or how man championships you have when its time to go it's time to go! Some people say 'it's easy to be happy you have millions!' With all the money that comes trust an believe it comes with just as much heartache! Learning a balance is key never get to high on the highs an never get to low on the lows! #RIPLO"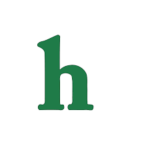 Lamar Odom Health Failing
Meanwhile, rapper Lil Wayne, who has referenced Odom's drug use in his song lyrics, tweeted, "R.I.P LO Dam man. My blessings to ur fam and friends."
Another NBA star Al Harrington posted "RIP LO" before someone told him that Lamar Odom was not dead. The former NBA baller then corrected himself tweeting, "I'm sorry. I thought he passed. Prayers for my bro. #PrayforLO."
As previously reported by Hollywood News Daily, things are not looking good for Lamar, who reportedly has collapsed lungs, failing kidneys, and a failing heart. Odom's ex-wife, Khloe Kardashian, along with her family members are currently standing vigil at Lamar's bedside.
Odom's former LA Laker teammate, Kobe Bryant, also reportedly rushed to the Nevada hospital to be with Lamar during this tragic time.
What are your thoughts on Lamar Odom's health crisis and premature RIP messages? Tweet us @OMGNewsDaily.