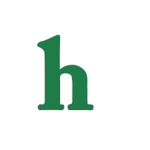 Is Kylie Jenner headed to rehab? A new report claims that the 17-year-old has allegedly been using cocaine and Xanax and has gotten so out of control that her family decided to hold an interview, which was lead by Scott Disick.
Kylie Jenner Intervention: Kylie headed to Rehab for Cocaine, Xanax Use?
LIfe & Style reports that Kylie Jenner's intervention was initiated by Scott Disick, who recently spent some time in rehab for alcohol abuse issues.
"Scott was the first to tell Kylie to get help. He came back from his own short-lived rehab…and told Kylie he's learned a lot about addiction and feels she is heading down a very dangerous path, but Kylie has no interest in getting help," the source revealed. "So it looks like she will actually have to be ordered into rehab."
The insider goes on to add that Kylie Jenner has been headed down the dangerous path since she was a young teenager, and that the friends she's chosen to surround herself with, including her boyfriend Tyga, 25, don't help matters any.
"Kylie started drinking at about 14. Now that she's doing Xanax and coke with her friends, she believes it's not that big a deal. Kylie is a complete mess. Her boyfriend, Tyga, and her pal Justin Bieberare big weed smokers. But Molly, cocaine, Ecstasy, Vicodin and oxycodone are also popular with the group she hangs out with."
Will Kylie Jenner end up in rehab before her 18th birthday? Tell us what you think. Tweet us @OMGNewsDaily.