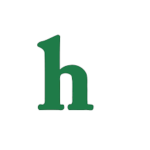 Kylie Jenner fans are willing to go to any extent to copy the youngest Jenner's style, fashion, and looks especially her plump lip look. A disturbing new trend reveals a grotesque challenge that teenage girls are taking to get the Kylie Jenner trout pout.
Teenage girls going to all extremes to copy Kylie Jenner's lips
The social media has revealed a new trend that they have cleverly titled the #KylieJennerLipChallenge which seems to be one of the most popular trends on the Internet these days. The teenage girls are copying from a video that has been circulating that shows a young girl placing a glass over her lips that creates an airlock for several minutes, The airtight pressure chamber of sorts causes the lips to swell.
Fashion fail with Kylie Jenner lip challenge leaving disfigured and disappointed teens across the globe
Unfortunately for these young women the Kylie Jenner Lip Challenge is a big and extremely painful fail. So far, more than 700 mentions have been placed on the challenge. But, plumpers beware the challenge is not working out well for most. In fact the majority are left very upset and in a lot of pain caused fro the swollen, bruised, cracked and bloody lips. Some are even experiencing a nasty rash around their lips from the glass. The broken blood vessels are reportedly taking several days to heal leaving the teens with a monstrous look instead of the glamorous pout that they desired.
See the results of the Kylie Jenner Lip Challenge video below
Kylie Jenner has denied getting any form of cosmetic enhancement, the 17-year-old reality star and model reveals that she only uses lip liner to achieve the pouty-full lipped look seen in her photos. The only advice that can be offered to teenage girls who are considering taking the #KylieJenenrLipChallenge is first and foremost don't. You will be sorely disappointed.
This appears as if it could be a great opportunity for Kylie Jenner to use her celebrity status as a teaching method to all the young women who appear to look up to the reality star. Perhaps an Internet video tutorial of Kylie Jenner teaching girls how to apply this magi lip liner she uses? Doubtful, make up experts have stated all along that they do not believe Kylie Jenner uses only lip liner to achieve her full lipped look, that it is the work of some form of lip injections done by a surgeon.
Wouldn't this be a wonderful and meaningful opportunity for Kylie Jenner to prove them wrong. One last word of warning girls, again do not try this Kylie Jenner lip challenge, it is not worth the pain and agony let alone the disappointment.What do you think about this crazy Kylie Jenner trend?