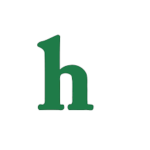 Kylie Jenner has suffered another noticeable selfie fail. This time the 17-year-old "Keeping Up With the Kardashians" star was promoting a self-tanning product.The photo Kylie Jenner shared on Twitter found Kylie looking spotty and streaked showing clearly the missed patches of skin that Kylie failed to apply the product to.
Kylie Jenner self tanner promo fail
The smooth even tan that Kylie Jenner was promoting with the product was clearly not there. This left Kylie Jenner and the self tanner looking pretty unreliable in the photo. It is not known if the poor application was due to Kylie Jenner's negligence, or fault of the product its self.
"Love my @cocoabrowntan from @marissacarter when I want a fast tan #SelfTan #CocoaBrown #1HourTan," she captioned the photo. Fast tan, but not a full coverage.
Kylie Jenner under fire once again
If Kylie Jenner fans choose to give Kylie static over the photo it is surely not the first time that young Kylie will have been blasted. Just this year Kylie Jenner took a lot of backlash from young girls who were left injured, bloody and bruised after attempting the Kylie Jenner Lip Challenge in hopes of getting pert and pouty lips like Kylie's.
Kylie insisted for several months that her lips were just an illusion she obtained with lip liner and makeup.It was later revealed on this season's "Keeping Up With the Kardashians" that Kylie had been deceiving fans all along and had undergone lip filler treatments.
What do you think about Kylie Jenner's latest selfie fail?