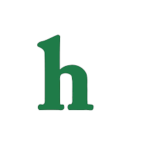 Kylie Jenner is reportedly secretly engaged to boyfriend Tyga. The 17-year-old is allegedly planning a wedding to her 25-year-old boyfriend, and may be planning to marry him after her upcoming 18th birthday.
Kylie Jenner engaged to Tyga?
"Kylie accepted Tyga's proposal a few weeks ago and made the announcement to her family," an insider tells In Touch Magazine. "She wants to get married as soon as she turns 18 in August."
Kylie Jenner is reportedly tired of hiding her relationship from Tyga, and can't wait until she turns 18 so that they can officially go public, announce that they're engaged, and live as they want to.
"[Kylie] told her friends that Tyga gave her a 'symbolic ring' for now and she isn't showing anyone until her birthday, when she'll make an [official] announcement," the source claims. "They're tired of hiding."
Kylie Wants Engagement Ring Bigger Than Kim Kardashian's!
However, Kylie wants her engagement ring to be even bigger than older sister Kim Kardashian's huge diamond sparkler. "Kylie told Tyga he better get her an enormous ring, too! She is obsessed with Kim's ring and wants something even bigger. She has dreamed about having a huge diamond ring since she was a little girl."
"Kylie absolutely loves the idea of being engaged. She has always wanted the ring, the commitment and the attention that comes with it. She wants a serious commitment from Tyga, especially after the Blac Chyna texting fiasco."
The story gets even more ridiculous as source claims that no only is 17-year-old Kylie Jenner planning to marry her much older boyfriend, but that the couple are also planning to have a baby together as well.
"The next way Tyga wants to prove his love to Kylie is by having a baby with her after she turns 18," an insider told Hollywood Life. "He wants to put a baby in her in a year or so, and is completely down with having an accident happen in the future. He's all about it!"
What are your thoughts on Kylie Jenner reportedly being secretly engaged to Tyga? Tweet us @OMGNewsDaily.