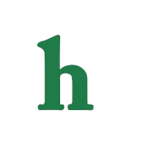 Is Kylie Jenner pregnant? Rumors are flying that the youngest member of the Kardashian/Jenner family, 17, is expecting a baby with her older boyfriend, rapper Tyga.
Kylie Jenner Pregnant with Tyga's Baby?
According to the latest issue of In Touch Weekly, the same issue which features Kylie's dad Bruce Jenner as a woman on the cover, Kylie Jenner is pregnant and about to become a teen mom. Somebody call MTV! It looks like Kylie could be following in the footsteps of Jamie Lynn Spears and Solange Knowles.
Tyga, who already has a child with former girlfriend Blac Chyna, is 25-years-old, so if Kylie is in fact pregnant then there could be some legal consequences that come back on the rapper for having a sexual relationship with a minor.
Some fans believe that Kylie has gotten totally out of control due to the lack of her parental supervision. Her parents, Bruce and Kris Jenner, are divorced and neither one of them seem to have a real grasp on what their teenage daughter is doing on a day to day basis.
Are Kris and Bruce to Blame?
Kris Jenner is busy managing all of her daughters' careers and between her two cash cows, Kim Kardashian and Kendall Jenner, there may just be too little time to focus on young Kylie, who has also been the subject of many plastic surgery rumors. (Have you seen her lips lately?!)
It will be shocking if Kylie Jenner is pregnant, but not surprising to a lot of fans of the Kardashian/Jenner family.
Do you think Kylie Jenner is pregnant and about to become a teen mom? Tweet us @OMGNewsDaily or leave a comment below.