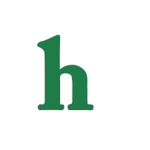 Kylie Jenner is reportedly pregnant with rapper boyfriend Tyga's baby this news begins to escalate once again following Kylie Jenner's Instagram post revealing that she has gained some weight.
Kylie Jenner and Tyga expectig baby together?
But that is not all Celebrity Dirty Laundry claims that Kris Jenner is in talks to get a teen pregnancy reality show focusing on Kylie Jenner and Tyga's journey into parenthood.
Kylie Jenner looking a a potential teen mom reality show under Kris Jenner's care
It did not take long at all for the Kylie Jenner pregnancy rumors to resurface after Kylie admitted that she has gained some weight.It has also been reported that Kris Jenner, mom and manager of Kylie Jenner and her famous family is not going to miss out on an opportunity on capitalize on her reportedly unwed teenage daughter.
As previously reported Kylie Jenner took to Instagram posting a photo of herself wearing a swimsuit and announcing that she has gained 15 pounds since last year, Jenner also wanted it made clear that she was acknowledging the weight gain before the media went wild with it.
Sources close to Kylie Jenner have also allegedly revealed that Kylie Jenner has sworn that she will be a better mother to her child than Kris Jenner ever was to her, Ouch on the mom slam. Kylie claims she has put on 15 pounds recently and that has lead Kardashian/Jenner news followers to go on high alert for a baby bump in Kylie Jenner's future.
Some Kylie Jenner fans are awaiting Kylie to take to the social media and blast the alleged pregnancy rumors, however if memory serves Kylie also blasted the media after they claimed she had lip work done. Kylie denied for many months until recently admitting she had lip fillers to plump her pout. Who is to say that should Kylie really be pregnant with Tyga's baby that she won't deny the accusations a while longer before coming out with the truth…Just saying?
What are your thoughts is Kylie Jenner pregnant with Tyga's baby, or are the rumors purely speculation following weight gain reveal?