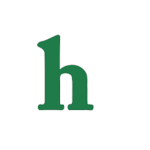 Kylie Jenner is one of the biggest names in Hollywood, but rumors of her having plastic surgery continue to follow her around. While Kylie has denied having any surgery to alter her looks, besides the fillers to plump her lips, one doc says it seems like she's had more done.
Kylie Jenner Plastic Surgery Ruining Her Face?
The Inquisitr reports that Dr. Kevin Youn, who has not treated Jenner, thinks Kylie Jenner has had multiple plastic surgery procedures, and if the 18-year-old isn't careful she could ruin her face and her beautiful looks for good.
"Kylie Jenner unfortunately appears to have had way too many fillers injected into her cheeks and lips and they appear completely unnatural, as they are out of proportion to the rest of her face. I suspect that she's had several syringes of filler injected into her lips, maybe even as many as 10 syringes… Her cheeks also appear quite puffy and that may be due to filler injections there as well."
Should Kylie Quit While She's Ahead?
"I strongly recommend she stop cosmetic treatments now before it is too late. This could turn into a major problem for her, and she will end up ruining her face."
Meanwhile, Kylie Jenner's new smartphone app was recently released and is totally blowing away those of her sisters, Kim Kardashian, Khloe Kardashian, and Kendall Jenner. It looks like Kylie could be taking over as the new queen of the Kardashian/Jenner family, sorry Kim!
What are your thoughts on the Kylie Jenner plastic surgery rumors? Tweet us @OMGNewsDaily.