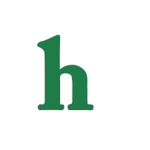 Kylie Jenner may claim she is not a "wild child" but her recent behavior certainly seems to be proving otherwise. Reports claim that Kylie J.'s family is starting to get really concerned about the 17-year-old reality star.
Sources close to Kylie Jenner have revealed that Kylie's entire family is really concerned that Tyga, and his associates may be having a negative influence over the youngest Kardashian/Jenner member.
Is Tyga leading Kylie Jenner down  bad road?
Kylie Jenner appears to be maturing at an excessive rate for the past few years. She is dating rapper Tyga, who is much older than she is, he also has a two-year-old son and a nasty ex wife. Kylie's public feud with Tyga's ex Blac Chyna have been public knowledge from day one. But it was allegedly Kylie's most recent SnapChat video that shook the family into reality tat Kylie Jenner could be headed down a bad path at Tyga's lead.
Kylie Jenner SnapChat, is she high?
Kylie Jenner's large Kardashian/Jenner family has expressed worries that they feel Tyga is a bad influence on Kylie, and that the young teen could be using marijuana. Much speculation was brought on after Kylie Jenner's video where Kylie appears to be saying she was 'high as f***, while munching on Popeye's chicken.
"A lot of Tyga's friends are enabler," the friend says. "That makes her mom the most nervous. She doesn't want Kylie getting off track." But Kylie Jenner could claims she is not a "wild Child"until she is blue in the face, we all know that Kylie can deny, deny and deny as long as possible, like with her recent lip lie reveal.
If Kylie Jenner's family are so very concerned, isn't it about time that they stepped in, intervened and put the 17-year-old kid in her rightful place, in school, at home and acting like she just what she is, a 17-year-old kid? Is there time to get Kylie Jenner on track, or is it too late for the family influence to make a difference now?