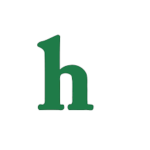 Kylie Jenner contouring her breasts to give the illusion of major cleavage has failed the 17-year old "Keeping Up With the Kardashaisn" reality star in an embarrassing way.
Kylie Jenner suffers embarrasing contouring makeup fail
Last weekend Kylie Jenner's contouring breasts was blowing up Twitter after Kylie showed up for a public appearance in London, posed for a few photos wearing an all black ensemble with a low cut sheer top bring with her the illusion that she was packing more Va Boom than normal.
Kylie Jenner makeup a bust
After photographer's began snapping pictures from all angles it was more than evident that Kylie was the victim of countouring gone bad. The contour makeup was ruining and spotty, we are not sure whether Kylie did her own make up, or one of the Kardashian/Jenner glam team really did a shoddy job. Never the less it is all out there now, the Kylie Jenner contouring secret is out.
Kylie is not the only member of her family who loves the illusions of contouring make up, in fact the entire female family members, and maybe even some of the males swear by it.This is not Kylie's first run in about her appearances. For the past several months Kylie has been rumored to have gotten multiple lip injections, and a butt transplant.
However, Kylie credits her big full lips to using tons of lipliner, and he bigger, plumper booty to gaining 15 pounds.Many Kardashian/Jenner news followers are questioning Kylie's desire to wear so much makeup, and why on earth this teenage girl wants to appear as if she is in her 30's. Jenner was guilty of using a dark bronzer along the top portion of her breasts to make her cleavage appear more busty than usual. Is it that since Kylie and boyfriend Tyga have gone public with their relationship news that she feels the need to appear to be a more mature that her 17-years allows?
As previously reported Kylie Jenner and boyfriend rapper Tyga have gone public with what the world figured out months ago, that she and Tyga are a couple, but will this relationship last with the huge age gap? By chance if it does not work out with Kylie and Tyga, there is another Jenner female that may be waiting in the lurch to swoop in on Tyga.
Check out Kylie Jenner countoured breast photo here.
Kris Jenner, who since her divorce from Bruce Jenner has been cougaring it up with a much younger boyfriend,Corey Gamble has reportedly called off her relationship with Gamble. So would Kris Jenner move in to take Kylie's man? Stranger things have and will happen again. What ever happens,you can bet that it will all unfold on "Keeping Up With the Kardashians" Season 10.
What are your thoughts on Kylie Jenner contouring her breasts, is she just testing the waters before getting the real deal?
"KUWTK "airs on E! Sunday nights at 9 p.m.