Is Kylie Jenner guilty of animal cruelty? The "Keeping Up With The Kardashians" star is reportedly being investigated for allegedly neglecting one of her dogs.
Kylie Jenner Animal Cruelty Investigation: Did She Neglect Her Dog?
TMZ reports that Animal Control is looking in to the situation after Kylie posted a video of the dog, an Italian greyhound named Bambi, appearing to be too thin. A rep for the department wouldn't say how many complaints were made about Kylie Jenner's dog but did say they investigate all claims of animal cruelty and neglect.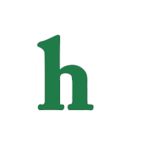 Animal Control Investigating Kylie Jenner, Could Seize Dog
If Animal Control finds evidence that Kylie Jenner is guilty of animal cruelty then the dog, Bambi, could be seized by the department. However, the Italian greyhound breed is known for being naturally thin and lean and experts the website spoke with revealed that they didn't see anything out of the ordinary in the Snapchat video Kylie posted of her dogs.
What are your thoughts on Kylie Jenner being investigated for animal cruelty/neglect? Tweet us @OMGNewsDaily or leave a comment below.