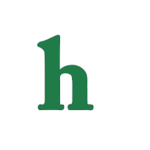 Kylie Jenner is finally admitting to having lip injections. The 17-year-old reveals on an upcoming episode of "Keeping Up With The Kardashians," E! Online reports.
Kylie Jenner Admits To Having Lip Fillers
"I have temporary lip fillers, it's just an insecurity of mine and it's what I wanted to do," Kylie Jenner says of her lips, meaning that she's had plastic surgery procedures when she was still in high school. Since Kylie is under the age of 18 one of her parents would have to sign off on the procedure, and it was most likely Kris Jenner.
"Everyone always picks us apart. I want to admit to the lips, but people are so quick to judge me on everything, so I might have tiptoed around the truth, but I didn't lie."
Fans Stunned That Kylie Had Lip Injections As a Teenager
When Kylie's lips began to look more full and plump fans started speculating on whether or not Kylie had lip fillers to plump her pout.Some fans even went as far as to try to get their lips fuller by using a shot glass, which resulted in disaster for some. Kylie had to speak out on Twitter once the craze got out of control.
"I'm not here to try & encourage people/young girls to look like me or to think this is the way they should look," she wrote. "I want to encourage people/young girls like me to be YOURSELF & not be afraid to experiment w your look."
It looks like this is an episode of "Keeping Up With The Kardashians" you won't want to miss.
What are your thoughts on Kylie Jenner admitting to have lip fillers? Tweet us @OMGNewsDaily.