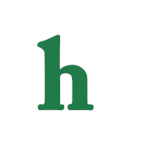 Is Kardashian "momager" Kris Jenner planning to pose for Playboy this year to celebrate her 60th birthday? It may happen according to Celeb Dirty Laundry.
Kris Jenner Posing for Playboy At Age 60?
According to the report, which originated in Globe Magazine, Kris Jenner is thinking about getting naked in 2015 and showing everyone just how hot she still is at 60-years-old.
The "Keeping Up With The Kardashians" star is said to feel better than ever and sexier than she did when she was younger, and to prove that age is only a number she may be showing herself off in all her naked glory on the pages of Playboy.
"Kris Jenner plans to celebrate turning 60 later this year … by posing naked for Playboy! [She] has decided to strip off, just like her daughters Kim and Kourtney, who have left nothing to the imagination in some of their photo shoots," an insider reveals.
"This is going to be Kris's little birthday present to herself. And while the pictures will be very tasteful, she does intend to bare all – and she means all."
Is Kris Setting a Bad Example for Kendall and Kylie Jenner?
If Kris Jenner does decide to go naked for Playboy, could that be sending the wrong message to her younger daughters, Kendall and Kylie Jenner?
The girls are already under fire for growing up too quickly, especially Kylie Jenner who is reportedly dating much older rapper and father, Tyga, and behaving unlike the teenager she actually is.
Meanwhile, Kim Kardashian recently "broke the internet" with her completely naked photo shoot for Paper Magazine, and Kourtney Kardashian posed nearly nude while pregnant with her third child, Reign Aston, for DuJour.
Is getting naked in public a rite of passage in the Kardashian/Jenner clan? It certainly seems that this famous family isn't shy to take off their clothes for the world to see.
What do you think of the possibility of Kris Jenner posing for Playboy at 60-years-old? Tweet us @OMGNewsDaily or leave a comment below.