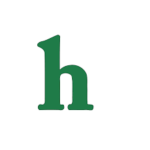 Kris Jenner has ended her relationship with her much younger boyfriend Corey Gamble. Suspicious were aroused over the weekend when Kris was spotted out at Justin Bieber's roast flying solo.
Kris Jenner is single again
Sources close to the situation stated that Kris Jenner and Corey have been split up for a while now, the couple began dating soon after Kris and Bruce Jenner ended their marriage last year, calling Gamble Kris' rebound from Bruce.
Kris Jenner sends boytoy bofriend packing
"Kris was using him for someone to hold and she was using him for sex. He gave her what she needed for that moment in time." The so called source also claims that Kris got nervous when she was hearing all the media reports and warnings from Corey's exes describing him as bad news.
Never fear though Kardashian/Jenner news fiends, Kris Jenner's brief romantic experience in dating a younger man was all documented and preserved on film and will be played out for millions to see via the E! reality series "Keeping Up With the Kardashians."
Do you think Kris Jenner will go back to dating men closer to her own age now, or do you believe she may already have her eye on her next young victim?
"Keeping Up With the Kardahsians" Season 10 airs Sunday nights at 9 p.m. on E!