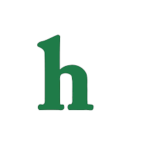 Kris Jenner cries over lost Bruce Jenner memories and his transition. So far, Kris Jenner really has not had too much to say about Bruce Jenner since he announces his transition news to the world.
Kris Jenner tears for Bruce, or ratings?
But that is about to come to an end and "Keeping Up With the Kardashians"' fans will see how Kris Jenner cries on the upcoming two-part special "KUWTK" that everyone has been waiting for. The episodes that have to do with Bruce's transition, how the family handled the news and what they are feeling and doing to help their selves adjust to the new chapter of their lives.
Kris Jenner and the family adapts to Bruce Jenner transition
Kris will be seen by fans looking sad, and vulnerable as she tries to fully process the news about Bruce. A new teaser clip from Season 10 of "Keeping Up With the Kardashians" aired on "Today" promoting the upcoming two-part special episodes that will center around Bruce Jenner's transition.
Kris Jenner at one point appears very hurt, as Kim Kardashian watches as Kris Jenner cries tears over her "lost memories" of Bruce Jenner.
"I have these memories of this life and I feel sometimes like it didn't exist," Kris Jenner tells her daughter.Kim's reply to Kris is that Bruce has had to deal with living under the wrong gender all of his life and that Kris just needs to "let go." During Bruce Jenner's interview with Diane Sawyer, Bruce revealed that Kim Kardashian had been the most understanding so far through everything. However Bruce stated that everyone had been 100 percent supportive.
Kim also was one of the first kids to speak out about dealing with the news. Kim revealed that the family has all be going through a lot of adjustments, with many more to come along the way. She also revealed that the entire family was undergoing therapy to help cope with all of the changes in the healthiest way. Do you believe that Kris Jenner cries for Bruce Jenner, or for ratings? The two part "Keeping Up With the Kardashians" Special will air on E! on May 17th and 18th at 9 p.m.