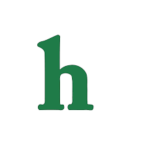 Kris Jenner could be going bald according to a recent Radar Online report. The "KUWTK" star and mother of six who is usually dressed like a movie star was spotted out recently looking disheveled, hair out of place, and a very noticeable balding spot on the 59-year-olds head.
Could Kris Jenner's stress be behind her thinning hair?
The usually thick,and lustrous dark haired mom of six could be suffering from some sort of medical issues, or is overwhelmed with stress according to the professional opinions of two doctors. Both who have never treated Kris Jenner, and are in agreement that Kris Jenner is losing her hair.
"The causes are wide-ranging and could be caused from a number of different conditions including, aging/hormonal issues, such as too much thyroid hormone, either from disease or excessive thyroid hormone intake. The doctor also explained that Kris Jenner, 59, could also be suffering hair loss as a result of a face or brow lift procedure which is not out of the question. In women Kris Jenner's age hair loss could also be caused by hormonal shifts that often occur in menopausal women.
Kris Jenner starting to age quickly?
If Kris Jenner is really going bald then she has a few treatment procedures that could help.
The doctors both agreed that Rogaine applied topically would be the first step to take, and eventually mini-graft hair transplants if she wanted to go all out. In less drastic suggestions include, wigs and hair extensions to cover up the thinning and balding process.
It would not be unthinkable to believe that Kris Jenner could be experiencing hair loss from stress, after all it has been a wild ride for the entire Kardashian/Jenner family over the past couple of years, from her divorce from Bruce Jenner, his big transition reveal, and just dealing with business and personal antics of her large and demanding family would be enough to stress anyone out.
It is also fair to state that if Kris Jenner is experiencing any form of hair loss that it will be taken care of almost immediately du to the Kardashian/Jenner family trait of vanity.She could even grab up some of those hair extensions that her girls are so fond of.
Do you believe Kris Jenner is losing her hair from a medical issues, stress, or was she just having a bad, bad hair day?