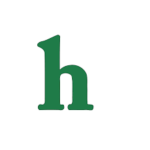 Kris Humphries' tweet about Bruce Jenner after his well received Diane Sawyer interview on Friday has gone viral, and is causing some outrage among fans online.
Kris Humphries' Bruce Jenner Tweet Sparks Outrage
Humphries, who was briefly married to Jenner's step-daughter Kim Kardashian, took to his Twitter account after the interviewed had aired and stated "Man, I'm glad I got out when I did. #Gottadoyou." leaving fans furious over Kris' lack of respect, compassion, and all around decency involving Bruce Jenner, ex-wife, Kim Kardashian, and the rest of the family he was shortly a part of.
Fans immediatly began calling Kris Humphries out for his disrespectful Bruce Jenner tweet saying things like "you're trash," and "no one wanted you to begin with." MTV's "Teen Wolf" star Dylan O'Brien was one of the people offended by Kris' tweet and responded with a tweet of his own. "@KrisHumphries #gottabeahugedouche," which many fans praised. The backlash was so bad that Humphries was forced to clarify what he meant by the tweet.
Humphries Clarifies Tweet
"I have and always will support Bruce hence #Gottadoyou. Now recognize I was too vague and sincerely apologize for the way this came across," he tweeted on Saturday, adding, "#FullySupportBruce."
For those of you who did not watch the power Bruce Jenner interview with Diane Sawyer, Bruce did confirm that he was transgender, revealed his lifetime of pain over hiding his true self, admitted that his three wives knew he secrets, and revealed how he told his children about his sex change plans.
What are your thoughts on Kris Humphries' Bruce Jenner tweet? Tweet us @OMGNewsDaily.