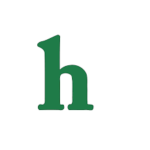 Kourtney Kardashian's recent weight loss is sparking rumors that the "Keeping Up With The Kardashians" star may have an eating disorder. According to the Inqusitr, friends and family of Kourtney are worried about her health.
Kourtney Kardashian Weight Loss Sparks Eating Disorder Rumors
Rumors are running wild that Kourtney Kardashian's post-baby weight loss is due to the fact that Kourt is not eating right and is way too stressed out over parenting, work, and her split with baby daddy Scott Disick.
"She's stopped eating balanced meals and is driving herself into the ground with all her parenting and work responsibilities. The pounds are falling off and she looks gaunt and stressed, with huge circles under her eyes because she isn't sleeping either."
Sources also claim that Kourtney Kardashian is considering taking Scott Disick back, but won't even think about doing it unless Scott completes a rehab program.
Is Kourtney Kardashian sporting a revenge body, or is the stress of her life getting to her? What are your thoughts? Tweet us @OMGNewsDaily.